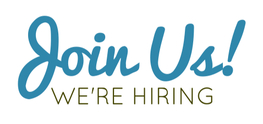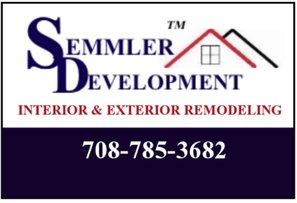 SEMMLER DEVELOPMENT is looking to hire experienced Home Remodeler. Contact Brian for Details: Phone:708-785-3682 E-Mail bsemmler1@yahoo.com
​
JOB DESCRIPTION
Semmler development is a complete interior/exterior home remodeling company providing home improvement and remodeling services, including handyman services, interior and exterior repairs, light plumbing and electrical work, kitchen and bath remodeling, drywall,taping,painting,roofing,siding,decking,windows,doors, etc….

The ideal candidate for this position has a high school diploma or GED and at least five years of experience in the home improvement industry. He or she has their own set of tools, a valid driver's license, the appropriate math skills , can pass a drug screen and background check, and follows established safety rules and regulations to maintain a safe and clean environment. Fluent English speaking and written communication skills, good time management skills, speech, and behavior are all required for this position.

We are looking for experienced craftsmen to be a lead handyman for home maintenance tasks and punch lists, both large and small. We do everything from bathroom remodels to the punch lists around the house. Candidate must have their own tools and the skills to work on typical household repairs, including:
Drywall repairs and painting
General handyman tasks
Interior carpentry to include door, window and molding installation
Remodels for bathrooms and kitchens
Minor plumbing and electrical work
Roofing and Finishing Basements
RESPONSIBILITIES
Works in customers' homes providing handyman services, interior and exterior repairs, light plumbing and electrical work, bath, kitchen and remodeling, and deck rebuilding and repair
Maintains clean, organized work areas and securely stores equipment and supplies
QUALIFICATIONS
High school diploma or GED required
Good math skills
Experience using a variety of hand and power tools
Able to work off of ladders
Valid driver's license
Must pass a background check Five years of relevant experience
Five years experience in home improvement industry
Construction experience required along with reliable transportation. Compensation based on experience. Experience in Drywall taping is a must. Interested applicants please e-mail your resume to
bsemmler1
@ya
hoo.com
If you are unable to attach a resume please provide a detailed list of work experience along with a list of your skills. Please be as specific as possible with your qualifications. Applications that meet qualifications will be considered for an interview.